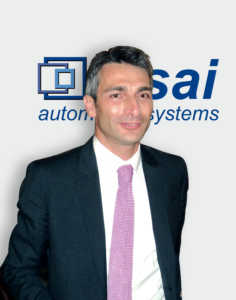 With great sadness and deep condolences
Osai A.S. S.p.A.
announces that the founder Carlo Ferrero, due to unexpected aggravation of his health conditions, expired yesterday October 25 2015.
Carlo Ferrero was a dreamer, a driving force and a wishful thinker, but also a brilliant leader simple and with a kind soul.
Osai loses a leader, but the guidance of the Company will be held firmly by the Ferrero family, in particular the sister Mirella, already CFO and Legal Representative been always next to Carlo, who will lead the company with the cooperation of an harmonious managing team to guarantee the continuity.
It is a privilege for all the personnel and partners to continue the work he always loved, carrying out all the projects and realize the dream represented by this company.
Whoever would like to leave a thought, to say goodbye or to express one's condolences can do it by writing an e-mail to the following address: rememberingcarlo@osai-as.com