NEO BLU
Osai's Burn-in loader/unloader is our solution for pre-test operations able to clean all the sockets from dust before loading them, by using an "Air Blade" and vacuum exhaust without impacting on the cycle time; The 3 Optical Inspection Systems installed work in close loop.
Neo BLU is always able to know which are the components inside, their status and their position, also in case of hard stop or power failure guaranteeing always no mixing and full traceability.
Neo BLU is also able to optically check and quantify an eventual devices misalignment during the loading cycle and auto correct the cycle accordingly if needed and to detect double device presence using redundant controls such ad optical Inspection, collision sensor on pikers and vacuum sensors. Futhermore Neo BLU is designed in order to save space in production floor preserving easy maintenance access.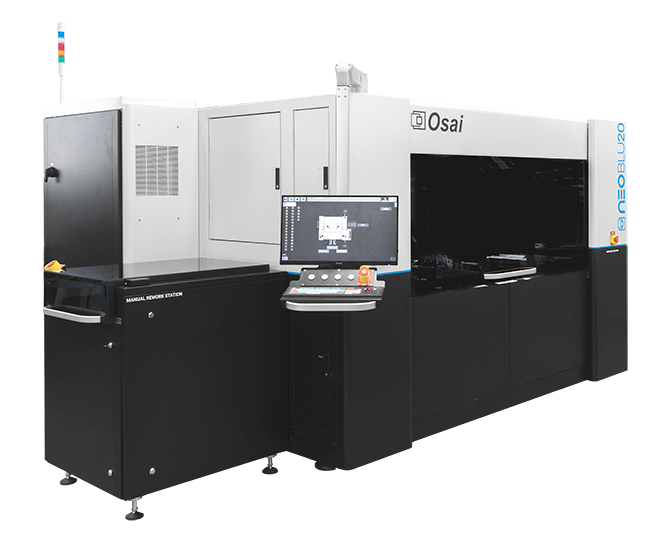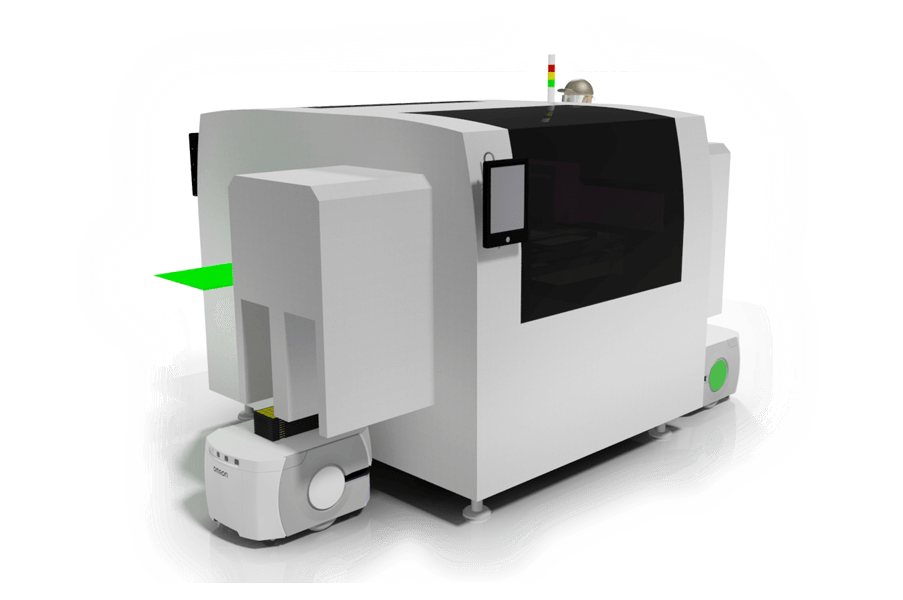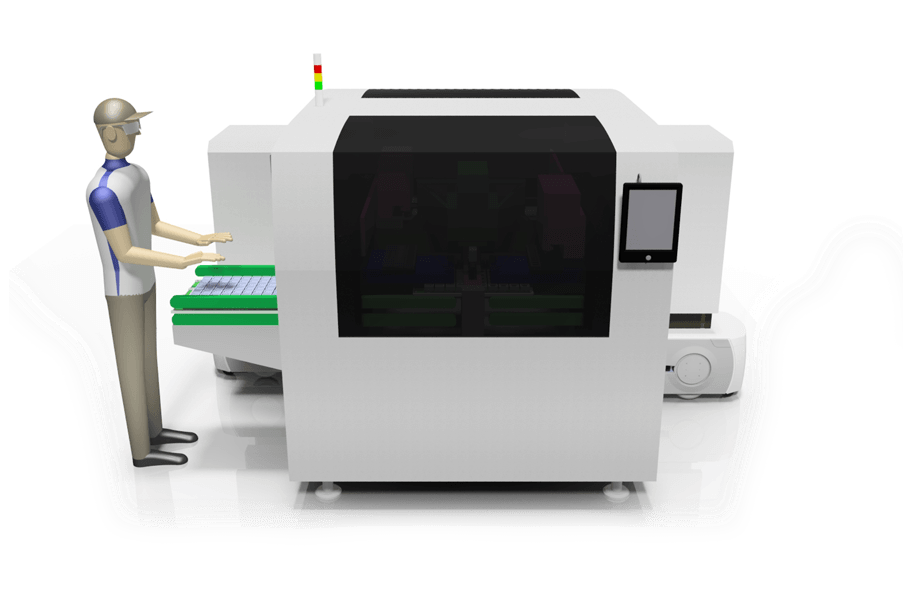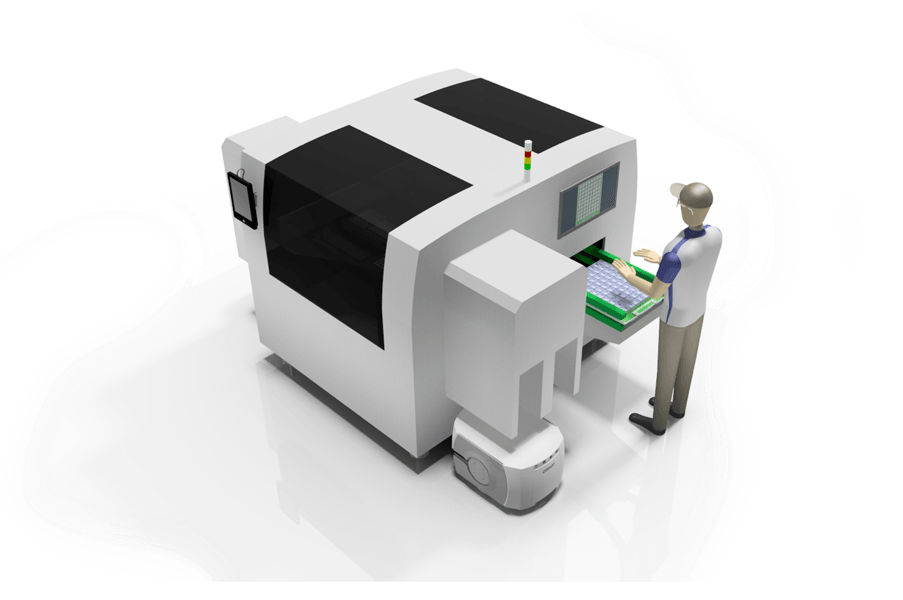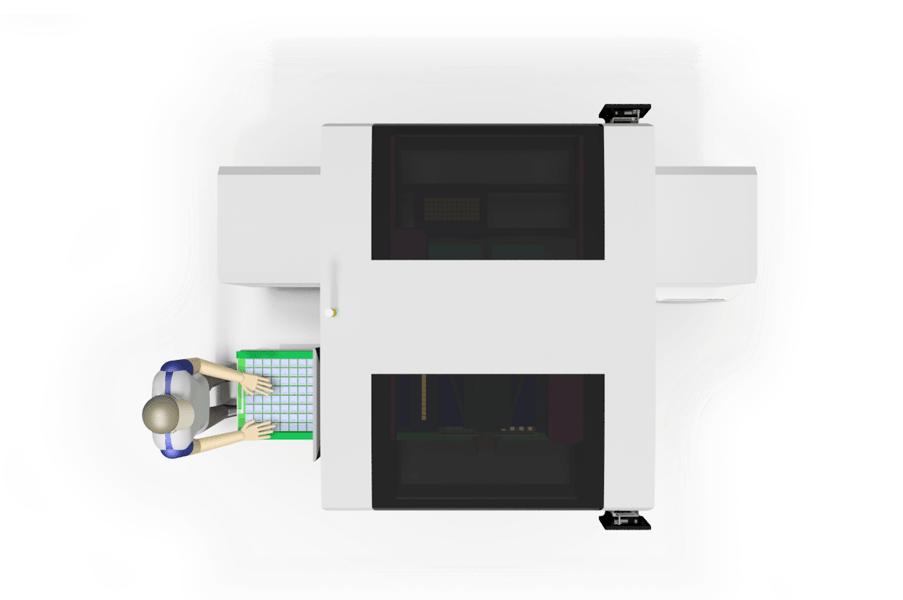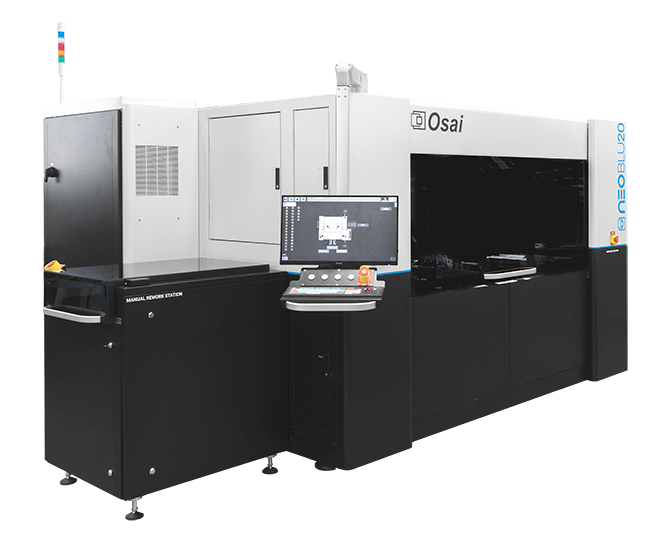 MAIN CHARACTERISTICS
No Stop Loading/Unloading
No Stop Jam Recovery (manual recovery station)
Auto diagnostic Features
Socket Cleaning Station
Auto Teaching
Auto Correction Features
Few and Simple change kits
ESD class 0
Low Footprint
Full Automation Ready (AGV)
ATPS
Auto Trolley Pre-Test Station
ATPS is the Osai In Line Concept solution and consists of three modules connected together:
– BLU Loader/Unloader, that moves the BIB from BLU to Pretester and vice versa
– Pretest + buffer, that performs visual inspection, pretest, and DUT/Socket replacement
– Trolley Loader/Unloader,that moves the BIB from Pretester to Trolley and vice versa

It is equipped with two BIB transport levels:one in the upper area of the system (Working Area) and one in the lower;
In details BLU Loader/Unloader has the function to manage BIBs transition to/for BLU; Pretester is based on the OsaiNeo Handler Modula standard system and Trolley Loader Unloader is the handling module that moves BIBs from Pretester to Trolley and vice versa and it also works as a dynamic Docking Station for Trolleys.
AUTO TROLLEY PRE-TEST STATION