Forschungs- & Entwicklungs-Projekte sind für Osai ein wichtiger Tätigkeitsbereich. Das permanente Engagement für Innovation ermöglicht es unserem Unternehmen, Kundenanforderungen mit immer spezifischeren Normen gerecht zu werden, mit internationalen Einrichtungen zu interagieren und an europäischen Projekten wie z.B. Horizon teilzunehmen.
Um die Forschungs- & Entwickungsaktivitäten kümmert sich bei Osai derzeit ein Team, das mit Experten aus der ganzen EU zusammenarbeitet.
Ergebnisse und Innovationen von Projekten, die in verwandten Sektoren entwickelt wurden, wie internationale Projekte, tragen ebenfalls zur internen Geschäftsentwicklung von Osai bei.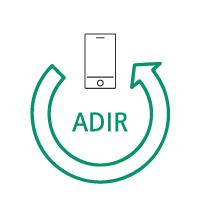 Abstract: Specific raw materials become increasingly important to manufacture high level industrial products. Especially electronic equipment contains precious metals and a series of strategic raw materials.
The goal of ADIR is to demonstrate the feasibility of a key technology for next generation urban mining. An automated disassembly of electronic equipment will be worked out to separate and recover valuable materials. The concept is based on image processing, robotic handling, pulsed power technology, 3D laser measurement, real-time laser material identification (to detect materials), laser processing (to access components, to selectively unsolder these; to cut off parts of a printed circuit board), and automatic separation into different sorting fractions.
Call: H2020-SPIRE-2015
Topic: SPIRE-07-2015
Type of action: IA
Grant number: 680449
Proposal acronym: ADIR
Title: Next generation urban minig – Automated disassembly, separation and recovery of precious materials from electronic equipment
Key words: urban mining; automatic disassembly, identification and separation; recovery of precious materials; recycling, printed circuit boards, mobile phones
Start: 01 September, 2015; End: 31 August, 2019
Project duration: 48 months
Web site: https://www.adir.eu/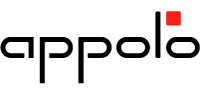 Abstract: The APPOLO project seeks to establish and coordinate connections between the end-users, which have demand on laser technologies for (micro)fabrication, knowledge accumulated in the application laboratories of research institutes and universities and the laser equipment manufacturers (preferable SMEs: for integration, lasers, beam control and guiding, software, etc.) in order to facilitate faster validation of the process feasibility and adaptation or customization of the technology (equipment) for manufacturing conditions, including reliability of components and their interaction as well as assessment of the dedicated production processes in terms of the process speed, quality and repeatability.
Call: FP7-2013-NMP-ICT-FOF "Factories of the Future"
Topic: FoF-ICT-2013.7.2
Type of action: RIA
Grant number: 609355
Proposal acronym: APPOLO
Title: Hub of Application Laboratories for Equipment Assessment in Laser Based Manufacturing
Key words: NIR Laser texturing of polymers, scribing technology, Laser surface texturing, surface functionalization
Start: 01 September, 2013; End: 31 August, 2017
Project duration: 48 months
Web site: http://www.appolo-fp7.eu/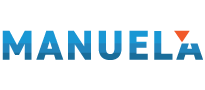 Call: H2020-NMBP-TR-IND-2018-2020 – (TRANSFORMING EUROPEAN INDUSTRY)
Topic: DT-FOF-04-2018
Type of action: IA
Grant number: 820774
Proposal acronym: MANUELA
Title: Additive Manufacturing using Metal Pilot Line
Key words: Metal Additive Manufacturing, Powder Bed fusion, design for AM, in-line control, quality monitoring, machine learning, post AM processing, material qualification for AM, automation, standardization
Project at Grant Agreement preparation phase.
Start: 01 October, 2018; End: 30 September, 2022
Project duration: 48 months
Web site: https://manuela-project.eu/

These projects have received funding from the European Union's FP7 Horizon 2020 research and innovation programme