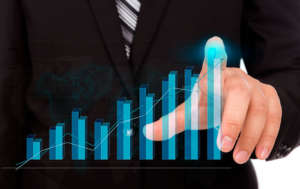 On 12 December, OSAI made its first approach on the debt market, listing its first "
Minibond Short Terms
" on the Italian Stock Exchange's ExtraMOT.
The Minibond, with an exchange value of 1 million euro, will have as its subscribers, a gross annual yield of 3.75% falling due on 31/03/2017.
Company President, Mirella Ferrero has stated that this is all part of the company's policy to diversify funding sources. Coming as it does in the year of OSAI A.S. S.p.A.'s 25th anniversary, the issue is further evidence of the company's operational viability and openness to the financial community using alternative channels. "This apparatus, which is perfectly suited to the company's needs," continues the President, "can be used on a permanent basis several times over the course of the year, in a complementary way to traditional bank credit.
The operation in itself is the first of its kind to involve a multidisciplinary team consisting of five Consortia throughout the country, starting with Unionfidi Piemonte and then: Rete Fidi Liguria, Ascomfidi Piemonte, Cofiter and Confidi Sardegna.
As stated by Leonardo Frigiolini CEO and Founder of "Frigiolini & Partners Merchant – Advisor of the whole operation – this is a clear-cut example of multidisciplinary synergy on a national scale; we might call it a "team" working to the benefit of SMEs and in this case, of OSAI A.S. S.p.A.
It has been interesting work on a company with a state-of-the-art tech business, which we feel is projected on the repetition of these issues, all thanks to a very well prepared and far-sighted management and ownership.​
"It has been an innovative experience," says Pietro Mulatero, President of Unionfidi Piemonte, who worked alongside OSAI A.S. S.p.A as co-Advisor for the structuring of the Minibond, "because we worked together with Frigiolini & Partners Merchant and the company, as well as with other consortia, building a project from zero to achieve the listing and full subscription, within just a few hours of issue."