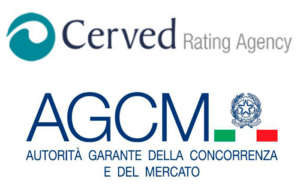 In the last few weeks OSAI has received two important public acknowledgements to confirm its solid financial base and its reliability when it comes to customers, partners and suppliers.
At the end of May, following audits and assessments, Cerved Rating Agency S.p.A. was able to confirm – as already done in 2016 – a B1.2 rating (Investment grade) for OSIA A.S. S.p.A. confirming that the company is solvent and therefore a reliable partner for clients.
On 7 June, AGCM – the Antitrust Authority – gave OSAI A.S. S.p.A. a ★ ++ Legality Rating, which is the ethical rating for Italian companies, established in 2012 to promote ethical principles in company processes, implementing the law converting law decree no. 29 of 24 March 2012, of the Antitrust Authority (AGCM) in accordance with the Ministries for Justice and the Interior.
The rating expressed by the AGCM for OSAI A.S. S.p.A., a "star" and two "+", guarantees that the company possesses the basic requirements as expressed by law, with specific regard to the certification of its processes according to international law and the sharing of ethical codes issued by the trade associations of which it is a part.
For more information, you can visit the Investor Relations section in the relevant section of the Company website.