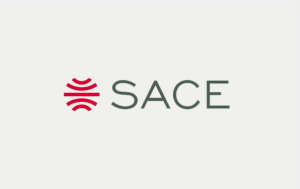 On 17 December and 15 November, OSAI attended two events organised by SACE (company specialising in the promotion and support of Italian businesses in the internationalisation process, through an integrated offer of insurance and financial services).  It was there as a testimonial to SACE's success on the occasion of the presentation of the 2016-2019 Export Report in Turin, and also for the inauguration of the "Export Hub" in Rome, attended by over 900 employees.
OSAI's CEO – Graziano Settime – and company President – Mirella Ferrero – spoke at the events and were interviewed for the occasion by important journalists, including Ilaria Iacoviello, Sky TG24 and Carlo Massarini, about:
– i-Tale: the other Made in Italy
– Partnerships with clients as a factor of success
The interviews below are from the SACE site, where it is possible to read the full text of the events.
Full article: Re-action Export Calling – Torino