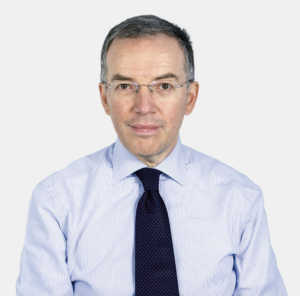 OSAI A.S. S.p.A.
announces the appointment as the new Chief Executive Officer of the company of Dr. Graziano Settime during the meeting of the Board of Directors on April 18th.
Settime Graziano, born in 1960, has already held the position of General Manager of ASTM (formerly Autostrada Torino-Milano S.p.A.) listed company from 2005 to 2015 and Director of Gruppo GAVIO since 1997, received the appointment by the property (Majority shareholder – Ferrero Family 85%) within the reorganization process of the Company following the tragic events of October 2015 when Carlo Ferrero, the founder of OSAI A.S. S.p.A. prematurely died.
Within the powers conferred to the new Chief Executive Officer there are the operational ones in the development of new markets and foreign branches in addition to the technological and innovation management.
The appointment of the new CEO represents the last important step in the structural development plan defined by the property having as the target for 2018 the reaching of a turnover of 30 million euro.
Furthermore, the Company announces that inside the Governing Board, in addition to the shareholders of the Company, two new components have been co-opted: the Chief Executive Officer, Graziano Settime and the General Manager, Fabio Benetti whose powers, assigned in October 2015, were extended in order to be appointed as Company Manager (Employer).
Here below the welcome speech of the new CEO sent to the personnel of the Company:
Dear Colleagues,
I begin my mandate as CEO of OSAI A.S. S.p.A. and my first wish is to thank the Shareholders for the trust they gave me.
I receive now this duty not only with service-oriented behavior but also with the strong wish to contribute to the realization – with the Ferrero family– of the dream of Carlo Ferrero, founder and leader of the OSAI for more than 20 years who left us too soon.
My commitment will be the accomplishment of the projects already under way and the development of new ones, preserving in the meanwhile the heritage of both human and professional results, gained until now that define OSAI distinctive feature worldwide. Nevertheless, I am sure that I can count on the experience and willingness of all of you. I ask you to help me by identifying topics of discussion, issues to be addressed, initiatives to be undertaken, without ever forgetting the words of Carlo according to which "… the people are our strength".