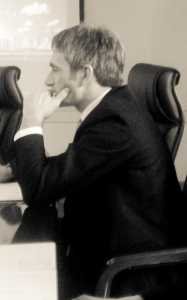 A year has gone by since his passing. Carlo Ferrero was an extraordinary person, a true driving force. A far-sighted man with his own vision of the future.
There is no sense in denying that we have missed his presence and guidance. And we cannot help but admit that this has been a difficult year for all of us.
But day after day, sustained by the essential commitment and support of the Ferrero family and of Mirella in particular, we have worked hard to hold on tight to the company's reins and guide it with determination towards a future based on growth and full of satisfaction.
Today it is an honour for us to lead the company that we have inherited. And we are proud to undertake this great responsibility.
Today we can say that we are extremely proud of the work we are carrying forward and the results we are obtaining.
In every corner of OSAI we live and breathe his passion for talent, his dogged determination to seek excellence and the curiosity that made him look inside people and beyond how they appear: it is our belief that there is simply no better way to describe who Carlo Ferrero was.​