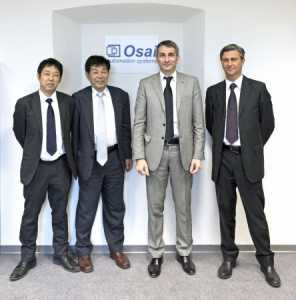 OSAI A.S. S.p.A.
is pleased to announce a new cooperation for Japanese market with
ePRONICS Co.Ltd.
The partnership started at 1st of July 2014 and is focused to distribute electronic equipment belonging to neo platform.
OSAI consider this step as a strategic partnership to consolidate the growing presence in Asia Pacific market.
Due to the ePRONICS's experience and knowledge in Laser depaneling for electronic processes, both companies foreseen to establish a fruitful partnership, offering interesting solution to the Asian customers.
ePRONICS will also actively co-operate with OSAI, to develop innovative processes and equipment for electronic market.
ePRONICS history:
ePRONICS have been established in 1991 to distribute production equipment of one German Company. With long-term distribution, ePRONICS have opened the Japanese electronic market for consumer and PCB industry. ePRONICS have good experience and knowledge about laser technologies for processing of both flexible and rigid circuit board.