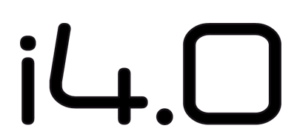 Still today, speaking about industrial revolution remind us to XVIII century and its steaming and dark factories.
In school books it's almost impossible to find references about the other three industrial revolution, that lead us to the new 4.0 factory. The increasing digitalization inside manufacturing system is radically changing the value chain and the
modus operandi
, as the industrial system itself; smart factories, highly-skilled workers, networking and automation are just some of the words that even more frequently we hear, speaking about work.
4.0 in Italy
In 2017 also Italy decided to increase attention level on the new born 4.0 industry. Italian government allocate €13 billion to improve investments of private companies on technologies and things for the new smart factory. The Piano Industria 4.0 returns to Italian industry his central role, becoming a focus point for industrial policy.
Performances and measures
After one year, the analysis of performances confirms statistics.
Companies that invested in Research, Development and Innovation in 2017 have increased by 104% and many SMEs have been able to access financial sources thanks to the government's help.
In 2018 Italy will reintroduce financial facilities, adding a new goal to his Company 4.0 Plan. New investments want to be a real help for employment levels, and will support the vocational training to create new professional profiles, with selected skills.
OSAI AS is an innovative SME!
As smart factory also Osai AS S.p.a forms part of companies where it's possible to benefit of financial facilities proposed by government.
To know more: Industry 4.0