We are helping to grow
your business.
La Neohandler OSAI è la soluzione di prima scelta per le Aziende di Semiconduttori per il collaudo di MEMS e strumenti di potenza nella produzione di massa (fino a 25000 UPH). Le dimensioni ridotte della Neohandler 900 x 1.600mm permettono di risparmiare spazio nell'area di produzione aumentando drasticamente la produzione (UPH / m2) utilizzando una concezione modulare. L'alta versatilità permette al cliente di modificare il settaggio in 15 minuti, massimizzando l'investimento: trolley di input/output possono essere sostituiti con svariati tipi di caricatori e lo strumento di presa può essere facilmente ridimensionato a seconda delle necessità. La grande varietà di Multisocket e strumenti Multipick sviluppati da OSAI permette ai clienti di gestire diversi formati. Neohandler può essere adeguatamente configurata con differenti Stimulus Chambers a seconda dello specifico MEMS da condizionare.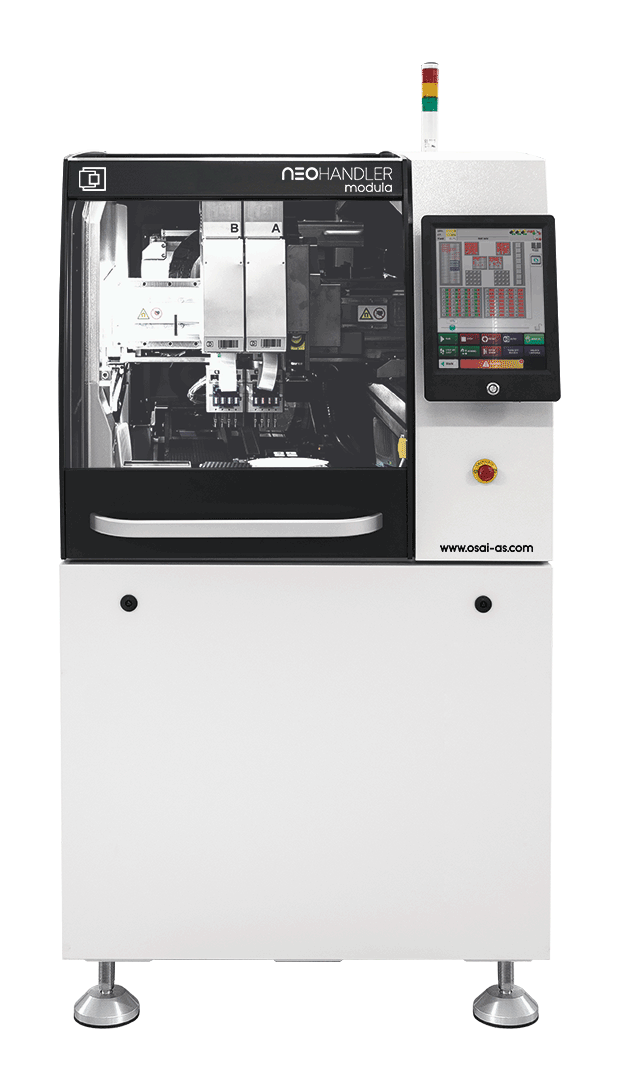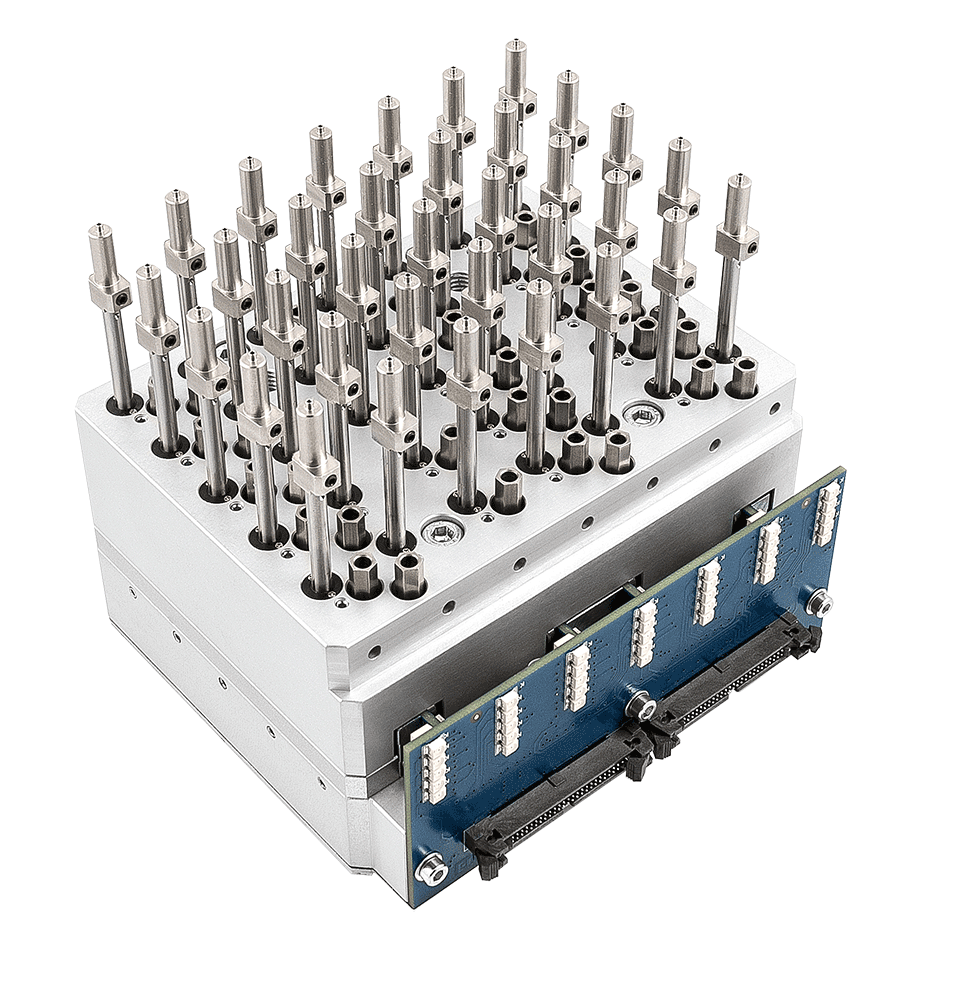 EACH HEAD IS EQUIPPED WITH A SPECIFIC PICK-UP TOOL
Main characteristics of the Pick-Up tools are:
Fast changing (less than 1 minute) and standard Osai interface (includes all the electrical and pneumatic connections)

4, 8, 16, 35 sites, other multisite available on the roadmap

Independent 10mm Z stroke each single picker

Independent vacuum command and control on each single picker

Fine adjustable detaching air blow

Single site collision sensor

On picker precisor for device pre-alignment

Internal code for setup-recipe verification
REAR SIDE TRAYS INPUT OUTPUT TROLLEY:
The Handler is equipped with an input output trolley.
Trolley is conceived to be changed on field to reduce the setup time in case of a Handler re-configuration.
A fast changing system with a mechanical self alignment system guarantees the input output repeatability.
Trolley can be configured with different kinds of input output feeding.
Input:
Jedec Tray

Stack feeder

Tube feeder

Bowl feeder (fresh devices)
Output:
Jedec Tray Stack feeder

Tube feeder

T&R (good devices)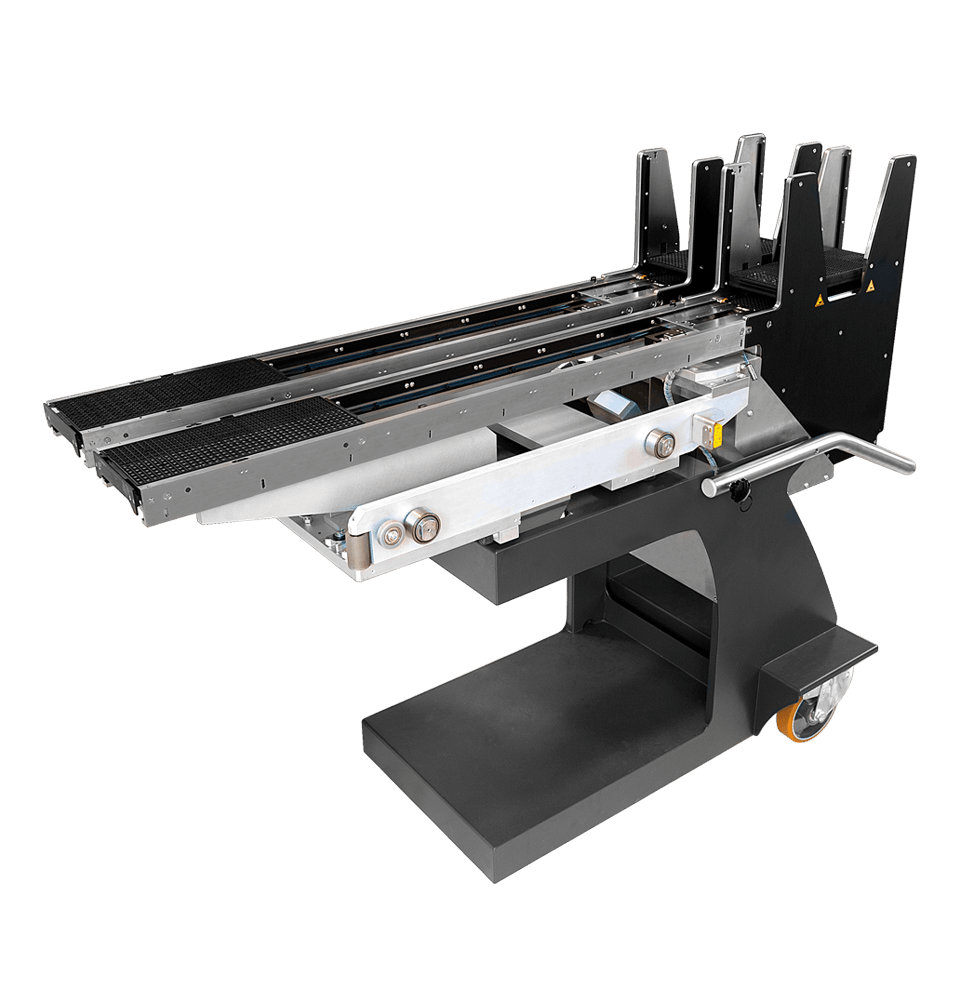 ACCEPTABLE DEVICE PACKAGES
The Handler is conceived as a general purpose equipment. However the full compatibility for a certain package is given from the contactors.
The Handler is compatible with the following packages: