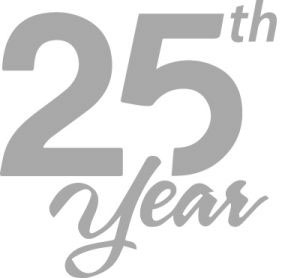 Happy Birthday Osai.
Twenty-five years is a very important point for a company, and even more so when it's a family-type concern, like (our) Osai.
This is an occasion to celebrate many things, such as the strong motivations that lead us to reflect and to draw our first conclusions, taking stock of our dreams and expectations from the beginning, together with the aims and results achieved over the years.
Reflecting on our achievements, on the difficulties we have faced and the challenges we have overcome, these first 25 years have taken on a great significance.
Even more so when we think that the man behind it all, the founder of the company, the man who made it all happen, is no longer with us. Carlo Ferrero has gone.
Thus we live this extremely important milestone with a special mindset, still with a bitter taste in the mouth, but with a great desire to progress and continue with the dreams and challenges that Carlo and the Ferrero family have believed in for all these years.
2016 will be remembered as a year of great revolutions.
Year ZERO, as it has been called by our President, Mirella Ferrero.
This is the year in which we have given a new managerial structure to the company, defining roles and responsibilities, to achieve new aims and face the challenges awaiting us in the three-year period, 2016-2018.
2016 deserves to be celebrated and remembered as an anniversary in which we come of age – the establishment of a company that is ready to take its rightful position in the markets where it competes.
This is why we want the memory of these 25 years to remain in the mind, thanks to a series of initiatives and events that will preserve its spirit and memory over time.
Over the coming weeks, we will have the pleasure of announcing a full list of the events for our 25th anniversary, which will commence this autumn and end at the conclusion of 2017.
These will be splendid occasions to share important moments with all of the staff but also with the community that hosts our company, and to look back on these 25 years of dreams and excitement.
To give you some advance news, the first two events on the calendar will be:
a Visit to the Ferrari Factory in Maranello, (Group I, Saturday 26 November 2016, Group II, Spring 2017) and the Company Dinner for Christmas, on Friday 16 December 2016.
Best Wishes, OSAI